And also 2nd in group 7 on 'Dog of the Year' – show 2011!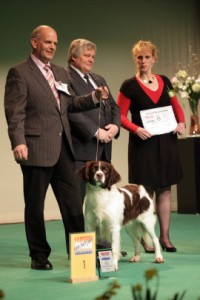 What an honour we got 26th of Februar 2012 on this show. Only by invitement it is permitted to show your dog.
For our breed it is very rare to win such important title like this and also to be 2nd in group 7. Judge was mrs. Diana Striegel from Holland, in the middle you see chairman of 'the Raad van Beheer' mr. Jipping.
Look at my doggie, he feels good!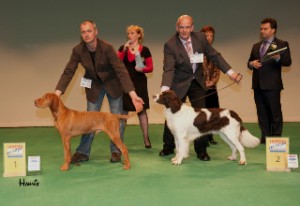 And also 2nd in group 7, big honour too. Two beautifull dogs, it is not a problem to "loose" from such a beautifull dog like nr. 1.