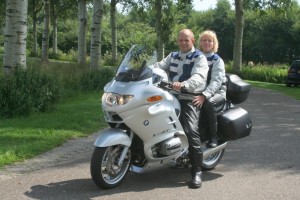 Sometimes people think that only dogs are our hobby, but fortunately that's not the case.
There are many other things also very interesting and we are interested in several things.
Like nature, hunting, photography, cars and motorcycles, cultures. We now have a new Peugeot Expert which is converted and in which we have retrofit drawers for extra stuff for us and the dogs.
Furthermore, we have for our meager free time a motor bike, which we can nicely rpm. (Riding the motor means relaxation, every time.) In addition, we have to visit breeders and their puppies and we are visitors at shows.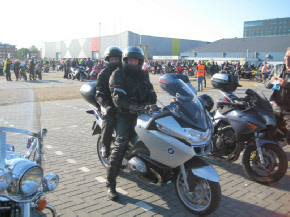 In the picture above you can see our old BMW 1150 RT at the time it made his last trip to the dealer to be exchanged for a new model called the BMW 1200 RT. Right picture. Here we are at the start as a participant in the "Elfstedentocht" in 2009. Thousands of motors do take part in it.
We do the occasional tour, here in Friesland, the so-called "Elfstedentocht '.
A wonderful journey of hundreds of kilometers through beautiful Friesland. Every year we take part in it and it is always so nice to do this.
Another of Jaap's hobbies is collecting trolls, but only the handmade, Norwegian troll brand Ny-Form. These are made of natural rubber.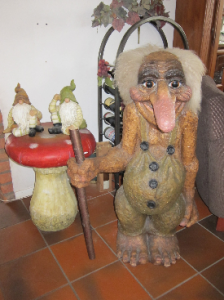 The collection is about 150 trolls, and still growing. Sometimes at Froukje's despair because where do you store them all. So some have to move to the upper floor. Sometimes you hear them in the night chatting, guests are then sometimes afraid, but … really, they do nothing.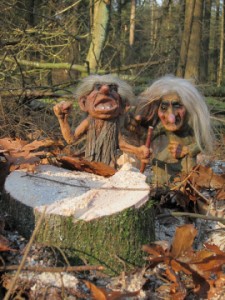 Once I was sawing some trees in the forest, and then came a Troll-couple fierce to me. I had their homes destroyed. Accidentally true. But it took me much effort getting them happy again!
Did you know that if grab a troll by his nose, (be careful) it brings luck? Meanwhile there in our house in Sweden even though quite a few.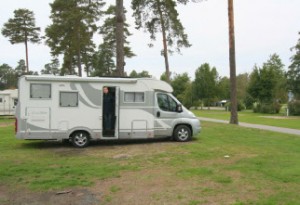 We have a camper that we use to travel to dog shows. Sometimes we have a few days to ourselves. Here in Sweden on a beautiful campsite at the water. When we are in Sweden we visit many Drent owners and breeders.